This shop has been compensated by Collective Bias, Inc. and its advertiser. All opinions are mine alone. #GiftingForBaby #CollectiveBias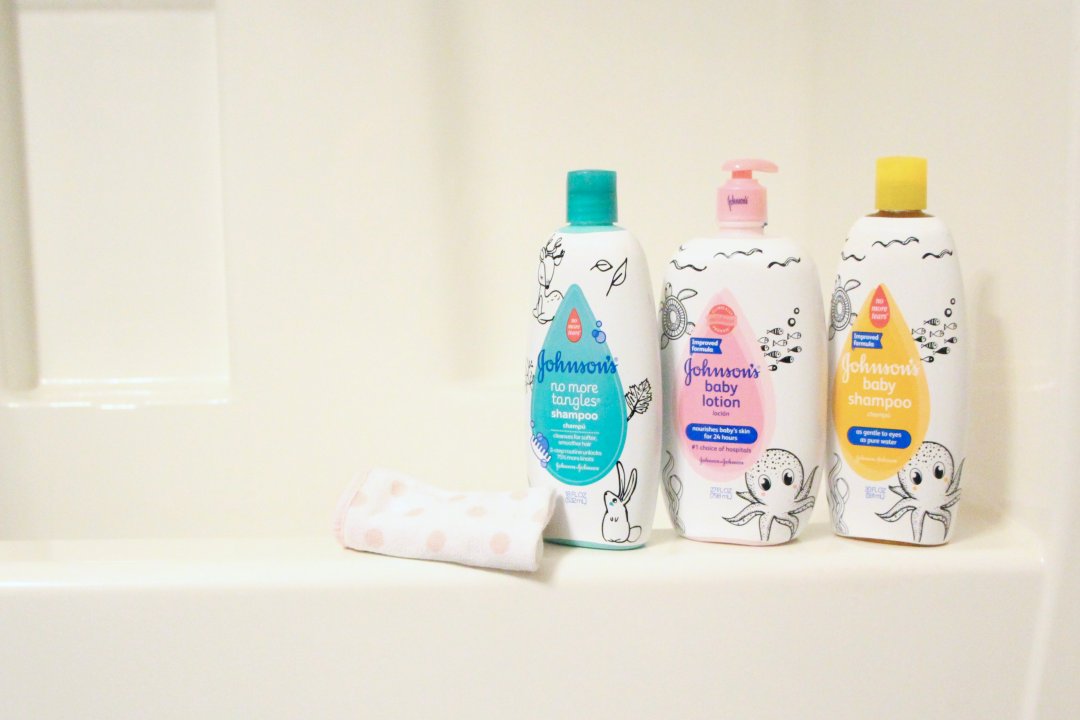 Scroll over the photo above to purchase these products!
What's your favorite thing about newborns and babies?
Is it the fuzzy little heads? The perfectly soft skin? The cute little noises (or not so cute haha) they make?
I love all of the above, BUT I would have to say that my number one favorite thing is ….. the baby smell!! I love the smell of a new baby! So fresh and yummy.
But as we all know, sometimes it is hard to keep that baby smelling yummy. Poop and spit up can get in the way….so how do I try to keep my baby smelling fresh?
I have loved Johnson & Johnson products forever. They have a variety of items and scents, and their products are not only gentle, but hypoallergenic. I am crazy about this new design on the Johnson and Johnson Products that can be found at your local Target! They are so fun and exciting!
My kids all have sensitive and dry skin, all of them! But Johnson & Johnson soap and lotion is gentle enough that it has never irritated any of them. Not only that, their skin is so soft and supple after applying that lotion. It's like heaven! I admit, I love to apply lotions to babies to make them smell yummy, but babies NEED lotion. Their skin is so new and fresh that it can be irritated easily. The lotion helps to create a barrier between the skin and air. This will help to prevent irritations and also will help the skin to retain moisture! My favorite lotion is the Johnson's Baby Lotion.
One of my most favorite things about Johnson's bath products is that they are tear-free. You would be surprised at how many soaps I have tried that aren't! And I can't tell you how scary it is giving a new baby a bath with soap that will burn their little eyes. It's terrifying.
I love the smell of and feel of Johnson and Johnson products so much that I will use any excuse to give my baby a bath to get them feeling and smelling fresh. Here is my method of attack:
Start out with a warm bath! Apply the Johnson's Head-to-Toe wash to the baby's whole body and get a good lather. Be sure to get all the creases! Especially on those cute baby's with all those rolls.
Dry off the baby thoroughly and apply Johnson's Baby Lotion to your hands. Be sure to rub your hands together to get the lotion warmed up. Nobody likes cold lotion right after the bath!
Giving a baby a bath daily is not usually doable, so to keep my baby fresh between baths, I will use a warm washcloth to wipe down any messy areas. Usually the face and neck are the worst. Then apply some Johnson's Baby Lotion to the areas that you wiped. It is like giving a mini bath without all the work! The baby is now clean, moisturized, and smelling delish.